Orbite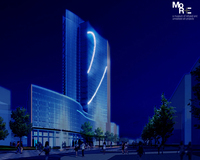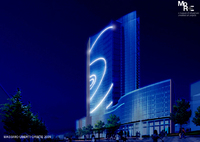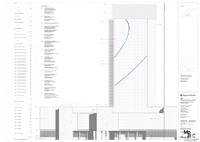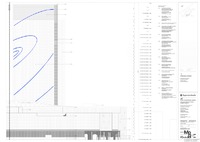 Description
Orbite
is a site-specific project designed for the Palazzo della Regione Lombardia in Milan: on two of its façades (the south-east and north-west one) Uberti wanted to install the light drawing of a portion of the orbits of the solar system. The orbital map was taken from the NASA site and redesigned, scaled. The request was made to Massimo Uberti, along with four other international artists, by a manager of the Lombardy Region in 2009. The goal was the development of the new headquarters of the Lombardy Region with large, site-specific contemporary art works. The project
Orbite
was developed by Uberti in collaboration with N.O. Gallery, directed by Ilaria Barbieri Marchi. The cost of the project was € 200,000 and covered all expenses, from concept design to the set up and the communication plan. Until the delivery of the executive projects, the work was feasible. Once delivered, the reasons for non-completion have never been made public.
Read more.
Contributor
Bignotti, Ilaria
Format
image/jpeg
application/pdf
Identifier
Rights Holder
Massimo Uberti
MoRE Museum
Collection
Citation
Uberti, Massimo, "Orbite,"
MoRE
, accessed September 28, 2020,
http://moremuseum.org/omeka/items/show/25
.
Social Bookmarking
Item Relations
This item has no relations.
Geolocation