Coraza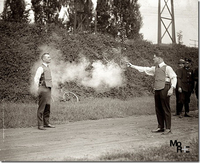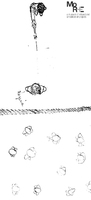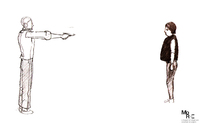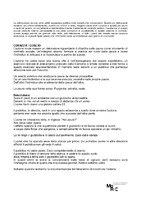 Description
Invited to take part to the second edition of the performance festival curated by Adriana Rispoli and Eugenio Viola, Corpus. Art in action, 7-26 June 2010 at MADRE Museum in Naples, Galindo focused on the social problems that affects the city. As a result, the artist's project recalls a kind of training practiced by the Camorra: to shoot a person who is close to his killer. The performance was supposed to happen like this: the artist, wearing a bulletproof vest, is locked in a room with a man standing a meter and a half to her. The man is armed with a gun and he shoots at the artist after asking her for three times, in English: "Are you afraid?". The audience attends in a adjacent room, where he can only listen to the sounds coming from the performance. Immediately after the shot the artist and the man come out (the man from a side door, without being noticed) and the room remains empty and accessible to the public. According to Galindo, the project was refused because it had been considered too dangerous.
Read more.
Creator
Galindo, Regina José
Contributor
Modena, Elisabetta
Format
image/jpeg
application/msword
Identifier
Rights Holder
Regina José Galindo
MoRE Museum
Collection
Citation
Galindo, Regina José, "Coraza,"
MoRE
, accessed April 22, 2021,
http://moremuseum.org/omeka/items/show/19
.
Social Bookmarking
Item Relations
This item has no relations.
Geolocation