Mind Bubbles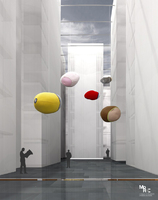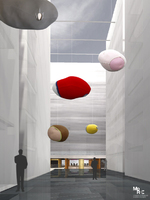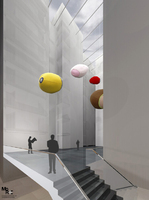 Description
Mind Bubbles
is a project designed as an installation for the entrance hall of the head office of the Volksbank Wien, a building by the german architect Carsten Roth.The sculptures seem to be suspended in the air, as if a device had frozen them: a process that inflates, distorts, makes things bigger and smaller, creates unexpected shapes and new realities that become an inspiration for our everyday life. The reasons why the project remained unrealized haven't been specified by the artist.
Read more.
Contributor
Rossi, Valentina
Identifier
Rights Holder
Erwin Wurm
MoRE Museum
Collection
Citation
Wurm, Erwin, "Mind Bubbles,"
MoRE
, accessed September 28, 2020,
http://moremuseum.org/omeka/items/show/16
.
Social Bookmarking
Item Relations
This item has no relations.
Geolocation