Del Piero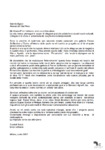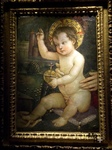 Description
Taking inspiration from "Pinturicchio", the epithet invented by Gianni Agnelli to describe Alessandro Del Piero as "an artist of football", Enzo Umbaca invited the famous football player to take part in a performance; the idea was to ask Pinturicchio-Del Piero to paint a fresco on a wall of a gallery in Turin by kicking a ball stained with graphite against a wall on which was hanging a reproduction of an artwork by Pinturicchio. The project was conceived for the second solo exhibition of the artist at Franco Soffiantino Gallery in Turin and it was never realised since Del Piero did not answer to the invitation.
Read more
.
Contributor
Romano, Gianni
Format
application/pdf
image/jpeg
Identifier
Rights Holder
Enzo Umbaca
More Museum
Collection
Citation
Umbaca, Enzo, "Del Piero,"
MoRE
, accessed June 21, 2021,
http://moremuseum.org/omeka/items/show/84
.
Social Bookmarking
Item Relations
This item has no relations.
Geolocation