Plastic Oplalà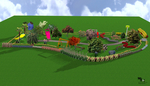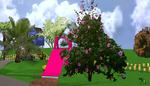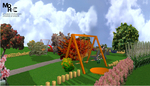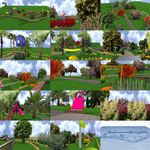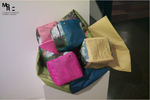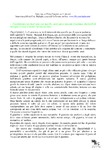 Description
The project was commissioned by Roberto Daolio as part of a series of art works to be placed on the top floor of the Department of Pediatric Oncology of the Sant'Orsola Hospital in Bologna, in collaboration with the Association AGEOP. Cini was invited to be part of the project together with artists Emilio Fantin, Eva Marisaldi, Sabrina Mezzaqui, Sabrina Torelli and Marco Vaglieri.
For the department Cini thinks the project PlasticOplalà 1, 2, 3, a series of site-specific interventions whose idea is to create a small botanical garden outside of the pavilion, in the semi-abandoned garden of the pediatrics department. The project was not realized as a result of a number of economical, technical and logistic reasons.
Read more.
Contributor
Modena, Elisabetta
Format
image/jpeg
application/pdf
Identifier
Rights Holder
Silvia Cini
MoRE Museum
Collection
Citation
Cini, Silvia, "Plastic Oplalà,"
MoRE
, accessed April 22, 2021,
http://moremuseum.org/omeka/items/show/55
.
Social Bookmarking
Item Relations
This item has no relations.
Geolocation