Il Respiro di uno spazio / Livella il cielo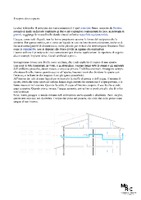 Title
Il Respiro di uno spazio / Livella il cielo
Description
Il Respiro di uno spazio / Livella il cielo
is a project created by Luca Trevisani in 2011 and donated to the museum MoRE in 2014. The artist through his working methodology, that starts here from a scientific data, designs a system of pipes that pass through a house, the network of tubes is sectioned and receives the rain and other weather elements, the water level therefore changes according to atmospheric events. The water, among other things, is also the subject of an artist book,
Water Ikebana Stories about solid & liquid things
(Humboldt Books, 2014), published by Luca Trevisani.
The project donated to the museum has not been realized due to the lack of a commisioner and of a suitable location for the development of the work.
Read more.
Contributor
Rossi, Valentina
Identifier
Rights Holder
Luca Trevisani
MoRE Museum
Collection
Citation
Trevisani, Luca, "Il Respiro di uno spazio / Livella il cielo,"
MoRE
, accessed September 28, 2020,
http://moremuseum.org/omeka/items/show/48
.
Social Bookmarking
Item Relations
This item has no relations.