Finestre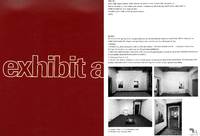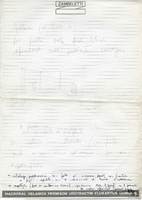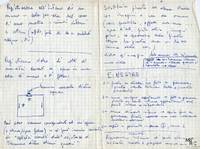 Description
The project, entitled
Finestre
since its first conception, has undergone several revisions and can be considered only partially realised. The idea of opening windows on adjoining rooms to offer the spectators an unusual continuity of vision between contiguous spaces is conceived initially as a real demolition of the walls of the building hosting one of the seats of Vivita 2 Gallery of Ciotti and Camillo D'Afflitto in Florence (adjacent to an old abandoned cinema). This idea was abandoned for technical and practical difficulties, and in January 1990 the artist realized a different version of the project (inside Vivita 1 gallery in Florence) by exhibiting on the walls of the gallery pictures of the adjoining rooms that were recessed inside the walls that should have been tore down to produce a kind of trompe l'oeil effect (as can be seen in an undated sketch found among the artist's papers that probably dates back to 1989).
Read more
.
Creator
Pietroiusti, Cesare
Contributor
Modena, Elisabetta
Identifier
Rights Holder
Cesare Pietroiusti
MoRE Museum
Collection
Citation
Pietroiusti, Cesare, "Finestre,"
MoRE
, accessed March 5, 2021,
http://moremuseum.org/omeka/items/show/40
.
Social Bookmarking
Item Relations
This item has no relations.
Geolocation