Venus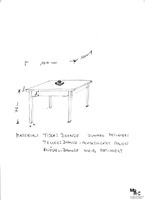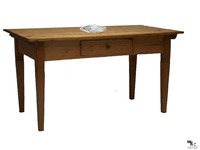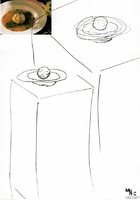 Description
The Venus project was studied for the Patscherkofel mountain, which is part of the Tux Alps – near Innsbruck, Austria, and consists in a proposal for positioning a classic wooden table of dimensions of 100x120x76 cm, but actually made in bronze, alongside a dish made of bronze and glossy, coated aluminum, and one knödel, a typical Austrian dish, realized in paginated white bronze. he work is conceived according to the almost theatrical setting,the sculpture creates a kind of suspension between the real and the unreal caused by the decontextualization conceived by the artist.
The possible commissioners and the reasons why the project remained unrealized haven't been specified by the artist.
Read more
.
Contributor
Rossi, Valentina
Format
image/jpeg
application/octet-stream
Identifier
Rights Holder
Erwin Wurm
MoRE Museum
Collection
Citation
Wurm, Erwin, "Venus,"
MoRE
, accessed January 17, 2021,
http://moremuseum.org/omeka/items/show/10
.
Social Bookmarking
Item Relations
This item has no relations.
Geolocation