Valerio Berruti
Description
Born in Alba, Piemonte, in 1977, Valerio Berruti graduated in art criticism at D.A.M.S. of Torino; he lives and works in Verduno in a 17th century deconsecrated church bought and restored by the artist in 1995. In 2009, Berruti was the youngest artist invited to the 53 th Venice Biennale, where he presented a video animation,
La figlia di Isacco
, made up of 600 drawings painted with the music of Paolo Conte. Recently he has taken part in an exhibit at the Pola Museum of Tokyo titled
Kizuna
with a soundtrack written by Ryuichi Sakamoto.
Kizuna
has then become a charity project for the reconstruction of Japan after its devastation by the earthquake. In 2012, Berruti won the International Prize "Luci d'artista". His work titled
Ancora una volta
has enlightened via Accademia delle Scienze in Turin.
http://www.valerioberruti.com
Collection Items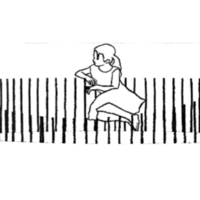 Project to create a sculpture for the traffic circle, commissioned by the town of Verduno, a town in the heart of the Langhe where Valerio Berruti has chosen to live and establish his own studio in a deconsecrated church. The sculpture should have…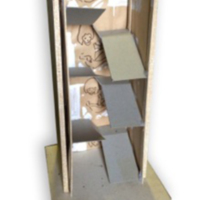 Site-specific project: fresco on the walls of a large scale of a nineteenth century building, recently renovated to become the site of a well-known italian bank. Initially, Berruti was contacted directly by the Director of the Bank in order to…
View all 2 items
Collection Tree
Social Bookmarking