Quercus Suber Utopia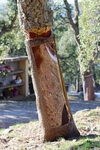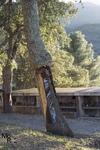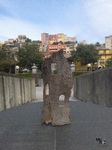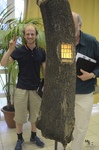 Title
Quercus Suber Utopia
Description
For the past few years, Mathis Collins has worked with cork harvesters, local populations of Mediterranean forests and villages and artists, and conceived works that focus on ecology, culture and economy of cork regions. Quercus Suber Utopia is a project for the making of a collective artwork, in the regions of South Europe and North Africa where grows Cork trees.
The sculptures produced for Quercus Suber Utopia, based on a discussion on community buildings, would to be exhibited in each of the other participating communities in a continuous process of exchange and activity. Produced with cork, the sculptures or scale models of the communities utopian collective space, was to set a pan-regional discussion and understanding of the contemporary ecological and economical crisis of cork trees.
Read more.
Contributor
Scipioni, Lydia Elena
Rights Holder
Mathis Collins
MoRE Museum
Collection
Citation
Collins, Mathis, "Quercus Suber Utopia,"
MoRE
, accessed March 5, 2021,
http://moremuseum.org/omeka/items/show/102
.
Social Bookmarking
Item Relations
This item has no relations.
Geolocation