Julije Knifer
Description
Julije Knifer (1924-2004) was a Croatian artist, who was born in Osijek and died in Paris, where he had lived since 1994. A graduate of the Academy of Fine Arts of Zagreb in 1956, by the late '50s he developed his research starting from the geometrical pattern of the "meander", which he reproduced in different formats and with different techniques, eventually introducing a practice of conceptual matrix imprinted on seriality and formal reductionism. His first production, influenced by Russian Suprematism and serial music, was characterized by the repetition of the meander's pattern in black and white paintings; from the late 60s he introduced other colors and adopted large sizes and even murals.
The "meanders" were displayed for the first time in the exhibition "New Tendencies" at the Gallery of Contemporary Art in Zagreb in 1961, and later in "New Tendencies 2" in 1963, "New Tendencies 4" in 1969 and "New Tendencies 5" in 1973. He also participated in major international exhibitions such as the Art Abstrait Constructif International at the Denise René Gallery of Paris (1961-1962), Konstruktivisten at the Städtisches Museum in Leverkusen (1962), the VI International Art Biennale of San Marino "Beyond the Informal" (1963); he participated twice in the Venice Biennale (1976, 2001), and three times in the Sao Paulo Biennale (1973, 1979, 1981). His works are also included in major museum collections such as the MoMA in New York and the Centre Georges Pompidou in Paris.
Knifer was among the founders of the group Gorgona, active in Zagreb between 1959 and 1966. The group also included Josip Vaništa, the sculptor Ivan Kozaric, critics Radoslav Putar, Matko Meštrović, Dimitrije Bašičević Mangelos and architect Miljenko Horvat. Every one of the artists of Gorgona maintained, developed and enjoyed full creative autonomy. Gorgona has supported various unconventional forms of artistic activity, mainly divided into three sections: the exhibitions at the Studio G (1961-1963, Schira Salon, Zagreb, Croatia), the publication of the anti-magazine "Gorgona" (1961-1966 each edition was a work of art in itself), and the creation of concepts, projects and various forms of artistic communication.

Collection Items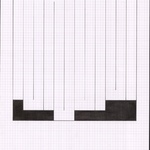 In March 1991 the collector and publisher Francesco Conz, in collaboration with the Muzej Suvremene Umjetnosti - MSU Zagreb, invited a few artists who had been part of Gorgona, the Croatian avant-garde group active between 1959 and 1966, to an…
View item
Collection Tree
Social Bookmarking